Hey loves!!! So I've been super busy still always feeling like I'm neglecting the blog but my camera wont charge anymore and my phone camera acts bipolar so that adds to the trouble. As I said in one of my previous posts, I had bought a few items from the MAC Blogger collection. Today's look includes Hocus Pocus, which is a shade that I don't find extremely original, but I actually quite love. It helps me achieve an everyday smokiness to any eye that is not overpowering and easily compliments other colors.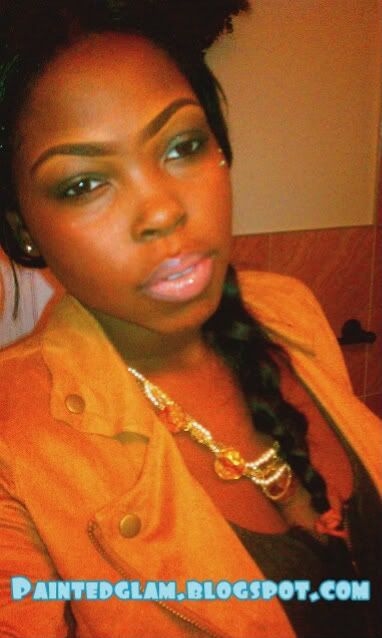 Face => Revlon Photoready Foundation in Cappuccino , MAC Blunt blush
Eyes => NYX Jumbo pencil in Black bean, Hocus Pocus eyeshadow (LE), Gold reflects glitter, Maybelline Falsies mascara
Lips => Cork l/l, Brave New Bronze l/s (LE), Ample Pink Pushglass
The glitter you may see above is not a part of the eyeshadow, I dabbed a bit of MAC's reflect gold to give it a little spunk :)
I really like this look because it was QUICK to do! Like really one eyeshadow for a complete look lol I can see myself wearing this on the go during the school year for early morning classes or something. I do feel it may fall a little flat without me adding the glitter...It's currently sold out but if you were able to grab one of these let me know how you like it! I was on my way to the mall in this look. I've been shopping a lot so maybe I'll do some quickie hauls for goodies I've found :) Hope you loves have been well!
xoxo.L.