After the hurricane passed and it finally seemed safe to leave out I was inspired to wear some blues. Mostly the sky was angry gray tho :( For this look I used my neutral Inglot palette and Wet n Wild's Greed palette (love!) It was so weird having hurricane warnings around here as I'm really not used to it and luckily it did not hit as hard as expected and all the people I know in and around the area were safe. Now, onto the makeup...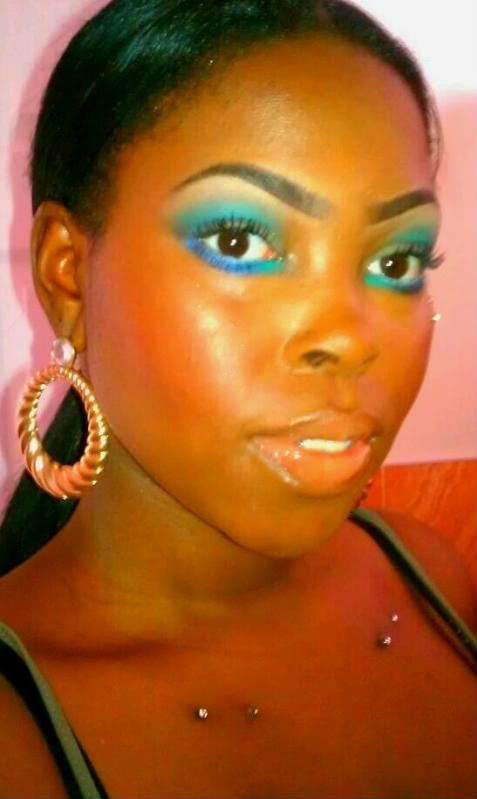 It took great restraint for me not to put on lashes with this look but I found my favorite mascara and was pleasantly pleased :)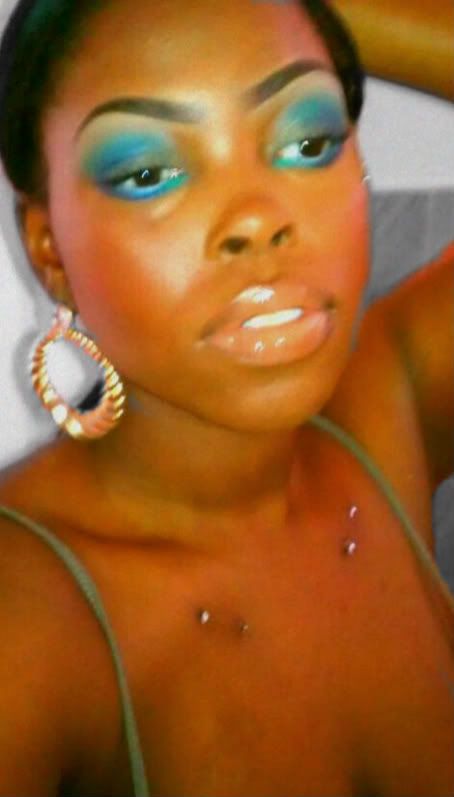 Face => MAC Studio Tech foundation in NW45, Brow pencil in Stud, Studio Sculpt and Studio Finish concealers in NW45, Golden Lariat MSF (LE) : Brown part to set foundation and shimmery for highlight, La Femme blush in Sienna, Blunt blush for contour
Eyes => Inglot #348 with the shimmer gray from greed palette on top, Inglot #372 above crease and inner corner on lower lash line, Inglot #428 in crease and outer lower lashline, highlight is neutral color from greed palette, white kohl on waterline, Pulse Perfection mascara
Lips => Cork l/l, Gaga 2 lipstick, Instant gold lustreglass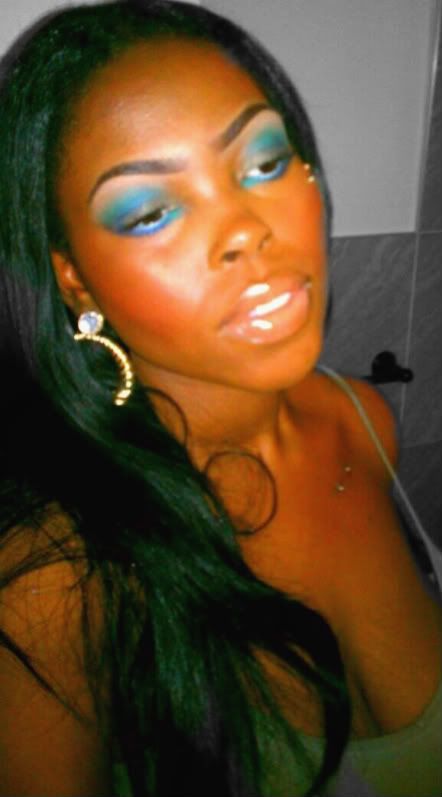 Every time I do a fotd is irks me that I don't have a better camera to take these photos!! It makes it hard for me to update because I hate taking camera phone photos! Grrrr. That is highly up on my to do list. Do you loves have any (affordable) cameras that you recommend for a beauty blogger? Oh, and I got a chance to try out my 226 brush and its love! I know its different from the original but it works so great for blending and placing color in my tiny lil ol eye space. Anywhos, I hope everyone is safe and sound and those of yall with that good good weather had a great weekend! School starts tomorrow and I can't believe summer is over! Wow! :( Lol
xoxo.