So the only reason I like fall/winter is back.... yes football has came back into my life and I could not be happier. I'll generally watch any games that are on but I only go hard for the big boys E-A-G-L-E-S!!! When I'm not wearing any Eagles related paraphernalia during games you can almost bet I'll have some green painted on my face! Yesterday I decided to do a Eagles inspired cut-crease in honor of my boys 1st regular season game. The Eagles green is actually more of a teal-ish blue green so I grabbed some colors from my 120 palette (AGAIN! lol) The look..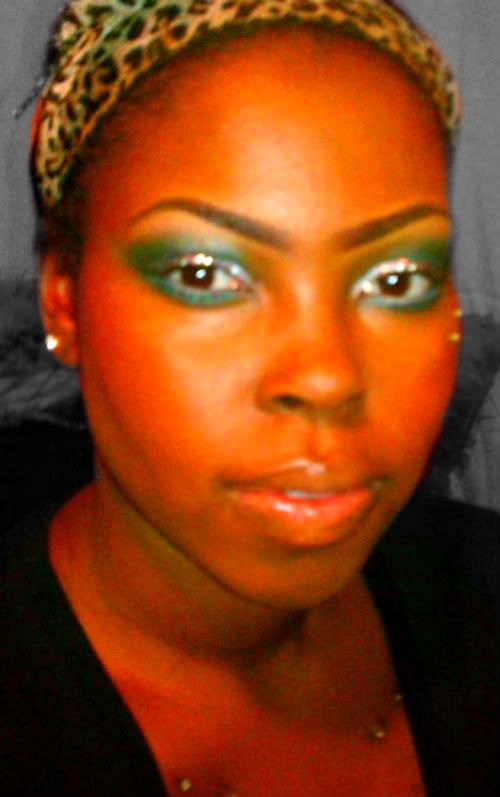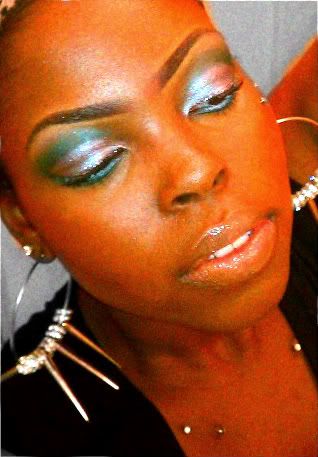 Face => MAC Studio Tech foundation in NW45, Brow pencil in Stud, Studio Sculpt concealer in NW45, MSF Natural in Dark, La Femme blush in Sienna, Blunt blush for contour
Lips => MAC Fresh Brew l/s, Instant Gold l/g
Eyes => Used the 120 palette (follow the hearts :) Dolla holla store silver glitta liner on top lashline, white kohl on waterline, Maybelline Lash Stiletto mascara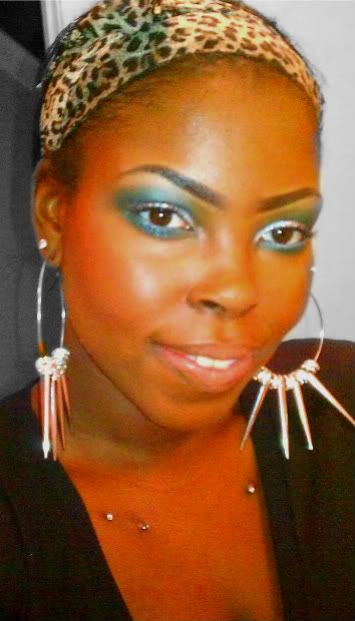 In case anyone's wondering the birds won 31-13. A win means a great start to the week. Hope everyone had a good weekend.
xoxo.