Heyyyy!
Maybe a few months ago I mentioned that I bought (or wanted to get) MAC's Ravishing lipstick. I did end up getting it and I love it! It's a cremesheen formula so it goes on pretty nicely (although not as great as my other CS) but any flaws in the lipstick can be concealed by placing a gloss on top.
This lippie does have strong coral undertones but I'm wearing it here with MAC's Fulfilled plushglass which pushes it slightly pinkish :)
I think this is a great coral-y pink that can be worn with a wide range of looks. It wears on an average of 3-4 hours for me. Pros to this lipstick is that it is easily buildable for a lighter or more vibrant flush of color AND I can wear this shade without a lipliner (or gloss!). The only con for me is that I do find it extremely drying and exfoliated lips are a MUST for this! I would have to compare the color to a toned down Vegas Volt (One of my favvvvs). Rating? *drumrolls*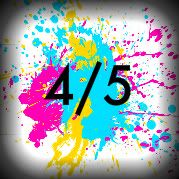 What do you think? Have any of you cupcakes tried this shade?
xoxo.