So, in celebration of me actually being able to post after 6pm here's a look :) Since last week I've been crazy fake busy. I just got back from a week in New York celebrating one of my best friends college graduation and I'm excited that I may have some fun news to share soon. Hopefully all is well with everyone else! Anywhos...
Face => Revlon PhotoReady foundation in Cappucinno, MAC MSF Natural in Dark, Blunt blush for contour, La Femme blush in Golden rose
Brows => MAC eyebrow pencil in Spiked, concealer in nw45
Eyes => MAC Black Tied and Peppier eyeshadow, Inglot eyeshadow for highlight, #2 Lashes
Lips => MAC Vino lip pencil, MAC Toxic Tale lipstick (LE: VV collection), MAC 3d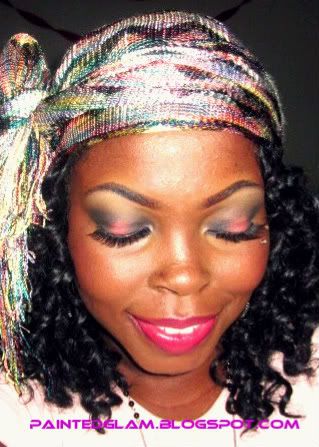 So, no plans for a Saturday night although I had several offers I'm finna sit at home sleep, eat rice krispie treats and catch up on some missed shows :)
xoxo.